Power Pop!
The Girls! are a 6-piece power pop band band based in Columbus Ohio, formed by kids who grew up picking lice out of each other's hair in smelly punk bars. We mostly met playing the Washington Beach circuit, in sister bands Carson Drew, Joey Blackheart and the Gallows, and The Reacharounds. Our music is characterized by tragic lyrics overtop poppy and upbeat guitar-driven arrangements with some fucking hell metal galloping sprinkled in so that super silly tough guys can dance too.
We released our first 7" single "Rodney" in October 2012, our debut full-length album "Let's Not Be Friends" in April, 2014, and a 7" split with St. Louis band Bruiser Queen in April 2016.
On July 9 our best friend and lead guitarist Joey Blackheart passed away. We saw him buried in his hometown South Shore, Kentucky and we love and miss him very much. RIP to our buddy, he touched our lives and many others.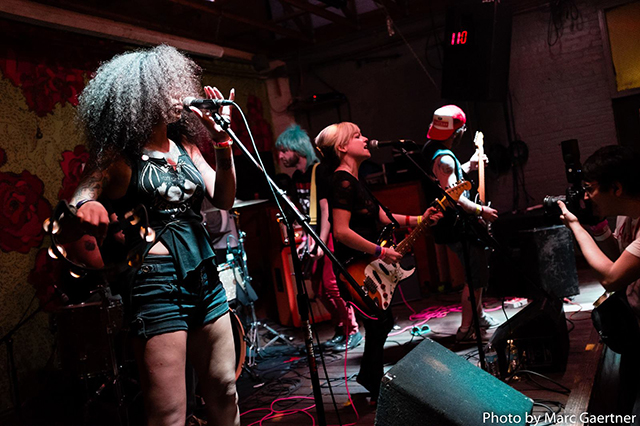 Members
Jessica Wabbit: Lead Vocals, Guitar
Ryan Vile: Vocals, Keyboard
Raeghan TheSavage: Vocals, Percussion
Joe Damn: Lead Guitar
Mike Ortiz: Drums
Darby Antle: Bass

RIP Joey Blackheart: Lead Guitar